Big Screen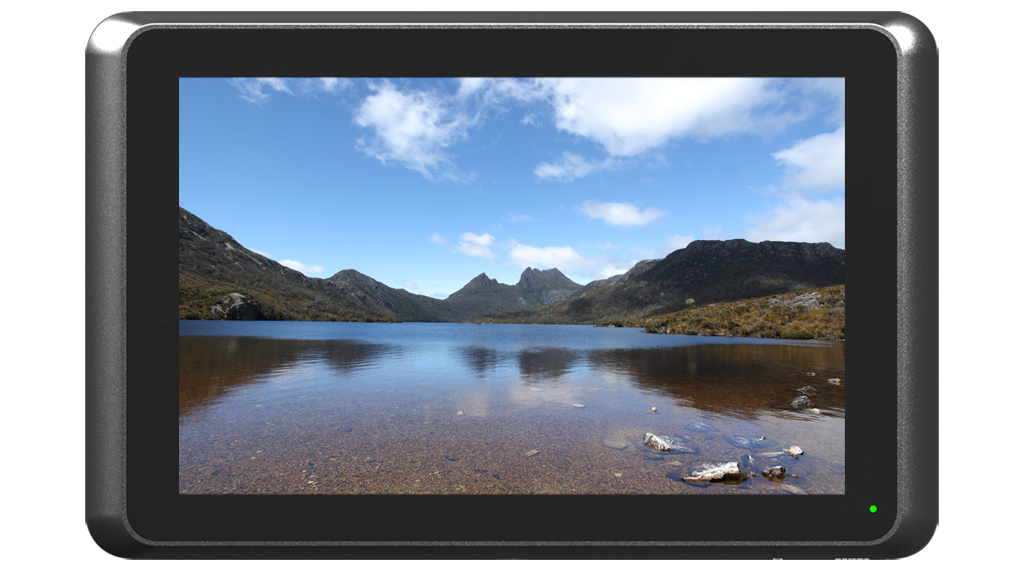 Full HD IPS panel Enables easy focusing and high detailed pre-viewing



6H hard Protective glass A 6H hard protective glass is attached to the panel using OCA (Optical Clear Adhesive) to ensure clear and beautiful picture while also providing high protection to the product.
Up to 4K Input
Up to 4K30 Input / Output/b> Capable of 4K@30 Input to enable compatibility with the newest 4K cameras
Ultra-Light weight design for maximum portability


Ultra-Light weight design. The 5-inch model is 185g while the 7-inch model with SDI is 375g making it optimal to use with cameras
Professional monitoring tools
Professional monitoring tools are available through OSD menu. Also a function key to allocate various features is available
Peaking

Peaking tool will display area of focus assisting user during shooting
Audio Level Meter

Audio level meter enables visualization of audio input of up to 2 channles.
Versatile Battery System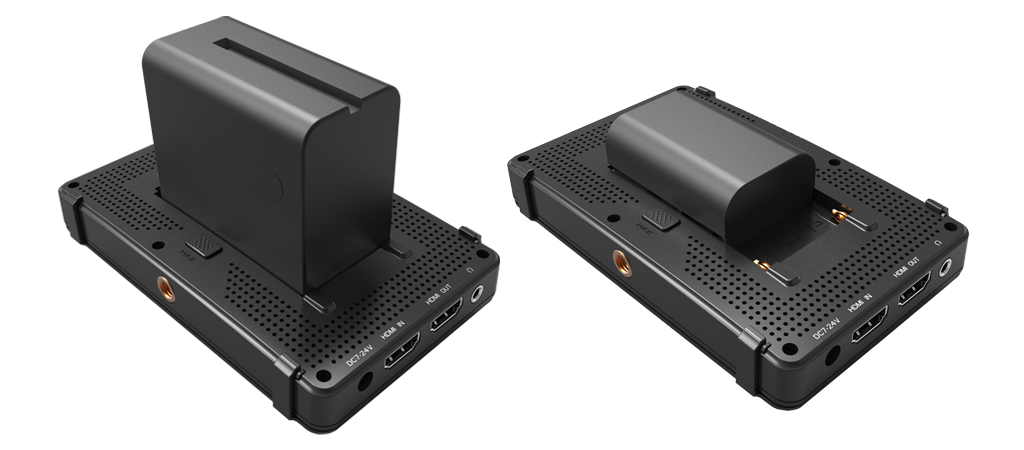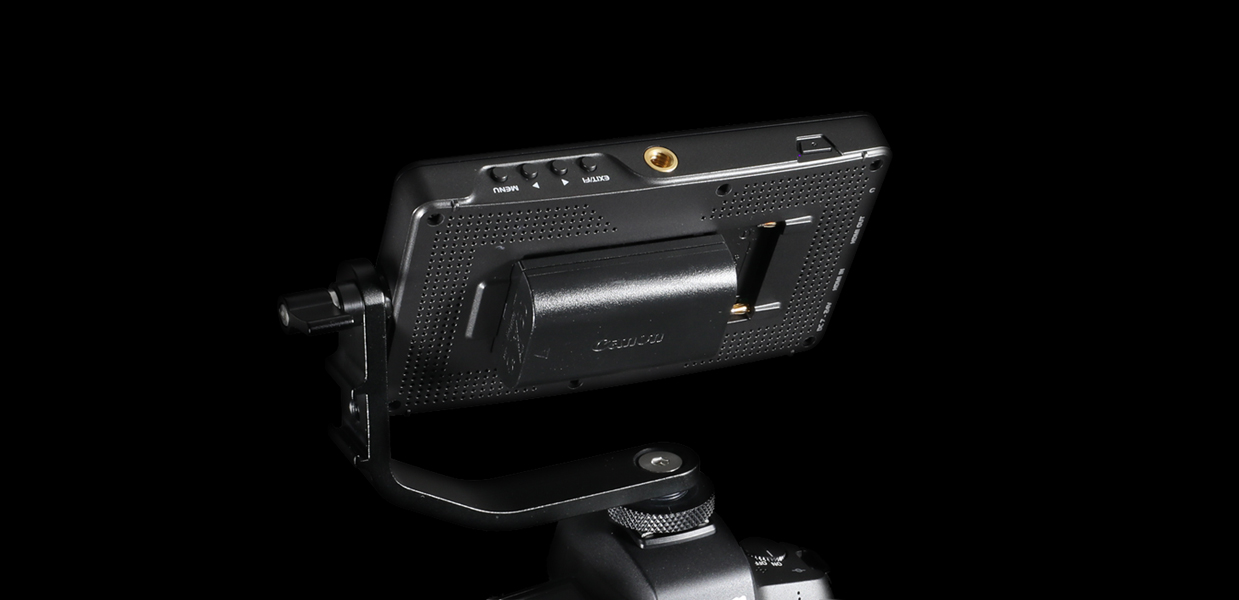 2-Way power supply In additional to 7-24V DC input Sony [NP-F970] and Canon [LP-E6N] Batteries can be directly attached to the monitor
Support for 1/4-inch screw mounts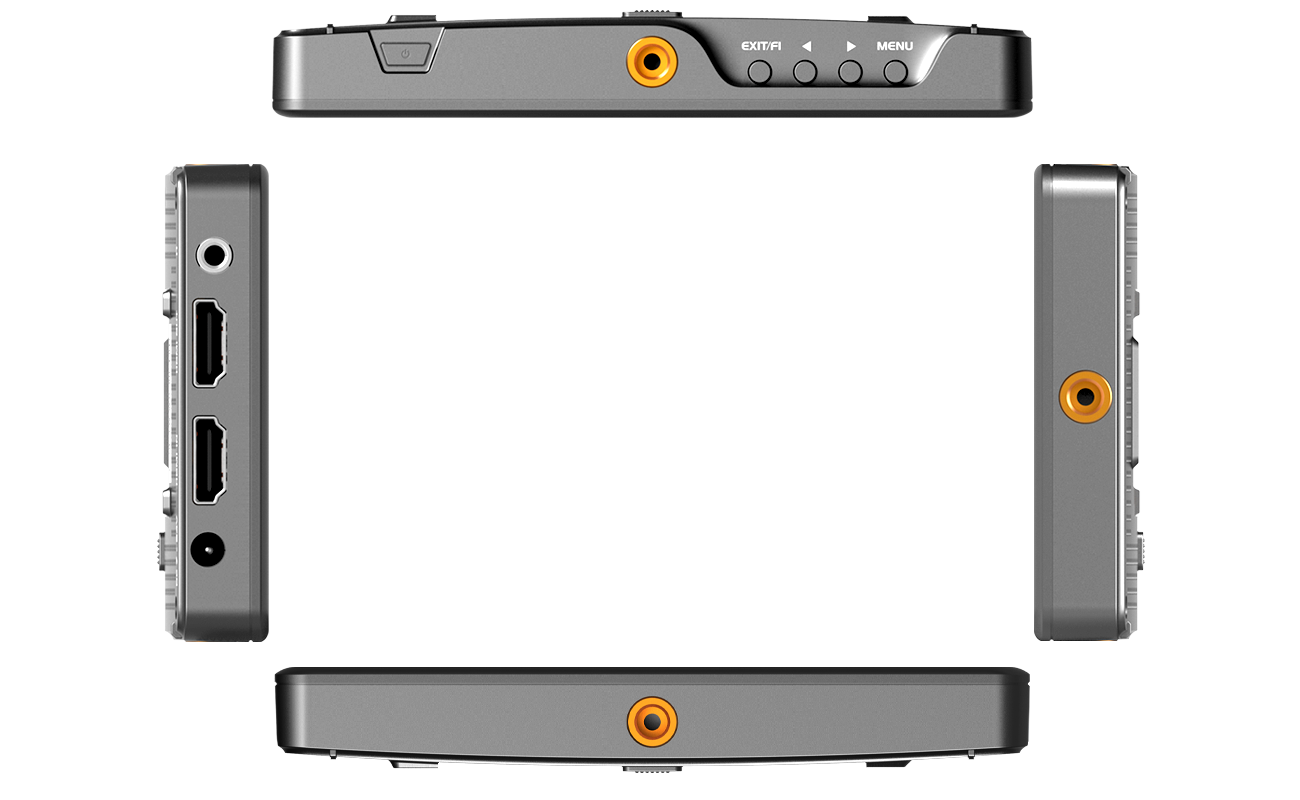 Support for 1/4-inch screw mounts Support for aftermarket tripods, hot shoe adapters and many other accessories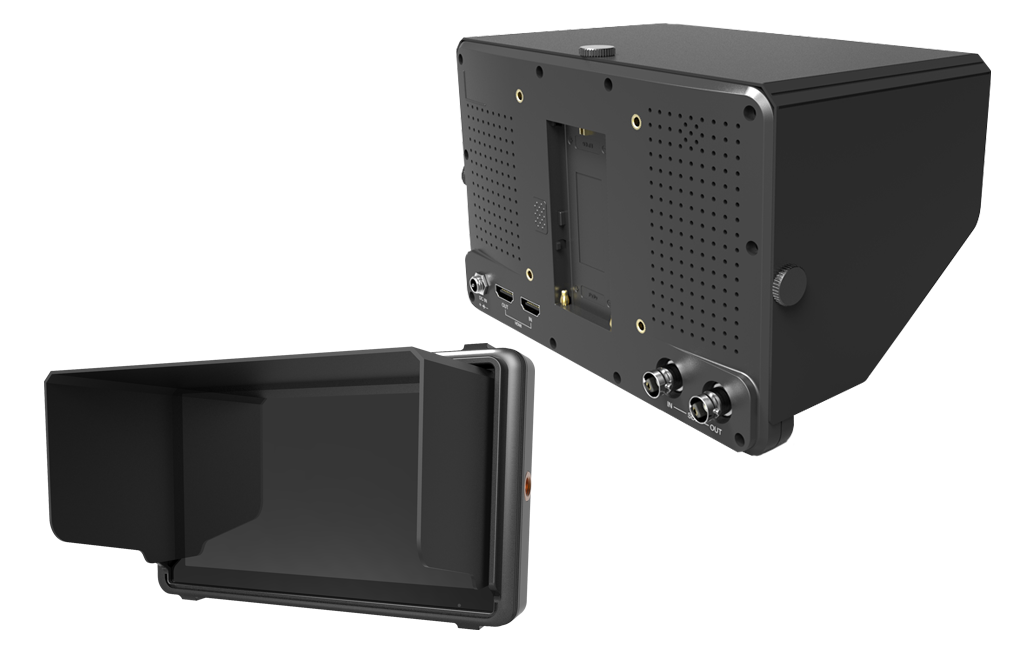 Sunshade A sunshade is provided for use under sunlight. The sunshade is made from light weight plastic with a black mate finish to ensure easy carrying and providing protection against glare from direct sunlight.